Our Volunteers Week Experience 2018
Volunteers Week runs from 1-7th June every year and is a chance to say thank you to people who selflessly share their time for the sake of others, and promote the idea of volunteering for your own benefit and wellbeing.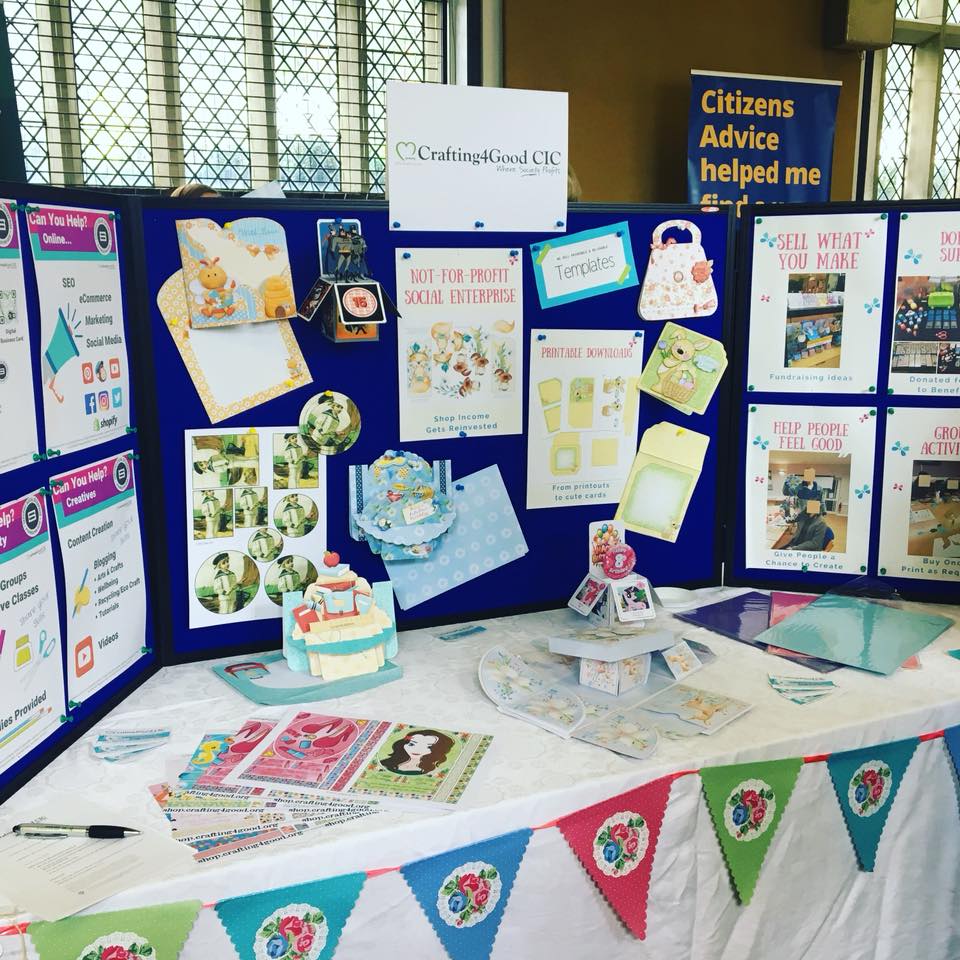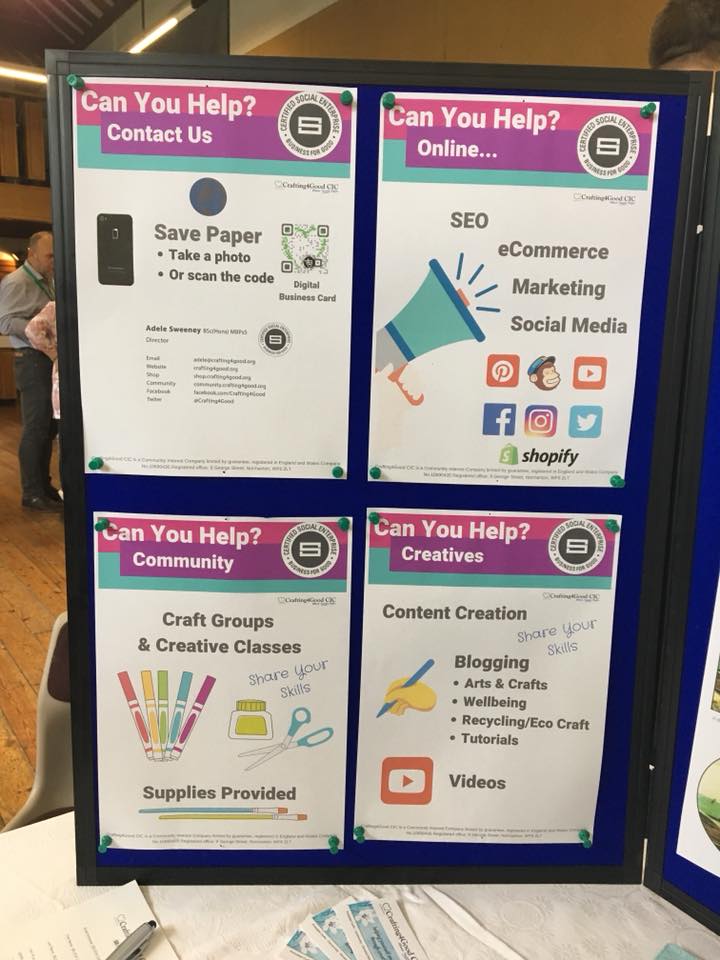 We had never done anything like this before, and it was a bit short notice but we borrowed a table top display from the Public Health Resource Centre in Leeds, fired up the free version of Canva and got to work making posters.  
Many hours later, we had a whole side of the board ready to go.  On arriving at the fair though, we were surprised to find we were in the middle of the room...which meant we had TWO sides of the display to fill, not just one.  Not to worry, we rummaged through our samples and found enough to decorate both sides.  We were complimented on our 'pretty' stand and yes, we were rather pleased with what we'd managed to pull together.
It was  a lovely day speaking to lots of local organisations that want to integrate crafting into their work:  they can use our printable craft kits as often as they need - with the added bonus of being able to sell what they make to fundraise if they want -  or contact us to see if we have items they can make use of from our donations.
Our Volunteers & Friends
As a tiny social enterprise we rely on volunteers, and this Volunteers Week we are proud to celebrate the help we get from ours e.g.
Diane who is like my personal assistant, deals with customer tickets and agreed to become a volunteer Director
Mandy, our Arts & Craft tutor and advisor who is also now a volunteer Director
Debbie our crafty maker who helps provide photos, instructions and videos (even does live events on Facebook for us!)
Customer Photos Help Promote Our Downloads in our Store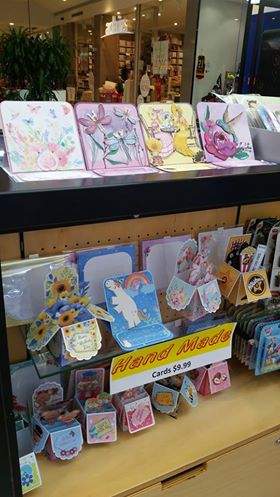 Customer Raising Awareness of our 'Sell What You Make' Policy
We get a lot of acts of kindness from many people though ...
If you'd like to get involved, even if it's just liking and sharing on social media, there are many ways you can do so, from free and easy to more involved - see how you can help.