Creativity is good for your wellbeing -  we encourage exploring art and craft as a means to positive mental health and resilience. 
Our approach is influenced by positive psychology, art therapy and the 5 ways to wellbeing.

Crafting for good supports mental health, wellbeing and our environment in various ways.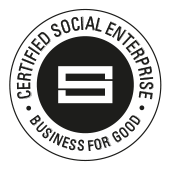 Crafting4Good CIC is a nonprofit 'Community Interest Company' which exists to benefit the community. 
This is also known as a Social Enterprise, meaning we trade as a business for 'good' social reasons, and the more we generate from 'waste' and unwanted arts and crafts, the more good we can do. 
Our aim is to help people
feel good through creativity, while creating jobs and volunteer opportunities