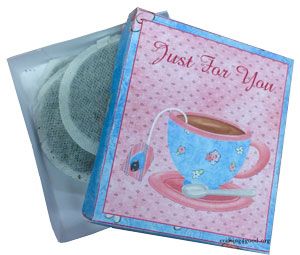 The Gift of Tea in a Printable Gift Box
Creativity is good for your wellbeing.
We encourage exploring art and craft as a means to positive mental health and resilience, and our approach is influenced by positive psychology, art therapy and the 5 ways to wellbeing.
"Crafting for Good" supports creative wellbeing in various ways:
Generating income from unwanted art and craft supplies donated by artists, crafters and businesses, providing local jobs, volunteer opportunities.  We have a shop in The Ridings, Wakefield, an eBay for Change shop and our own digital downloads with printable activities for instant download which are affordable for both crafters and groups to use


Surplus is given for free to local community organisations supporting children and adults, mostly in underserved areas



Being as eco-friendly as possible in all we do, from recycling and diverting unwanted creative supplies from landfill, to using recycled or sustainable goods and services.  
100% Not-for-Personal-Profit
All income is reinvested
into our staff, shop and social purpose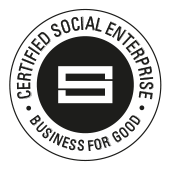 Crafting4Good CIC is a nonprofit 'Community Interest Company' which exists to benefit the community.  This is also known as a Social Enterprise, meaning we trade as a business for 'good' social reasons, and the more we generate from 'waste' and unwanted arts and crafts, the more good we can do. 
Our aim is to help people
feel good through creativity, while creating jobs and volunteer opportunities