The Importance of Creativity for Calming my Compulsions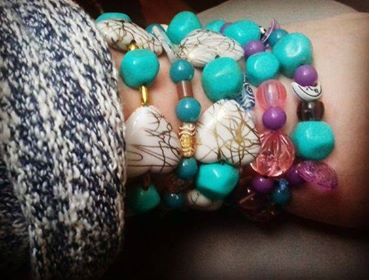 Creative wellbeing: making a bracelet the texture of the beads helps with feeling calm
I've suffered with OCD, anxiety, and depression for most of my life.  The one thing that has always helped with my compulsions has been art and crafts. I have Trichotillomania which means I have a compulsion to pull my hair out. I developed OCD when I was 9 and all through adulthood, creativity has helped me with my mental health. When I'm triggered, the compulsions don't just affect my brain but also my whole body. I feel this negative feeling overwhelm the whole inside of my body and my hands automatically go straight to my hair. When I'm triggered it's like another person takes over my mind and is controlling my body. This happens with my Depression, Anxiety, and OCD. It sometimes feels like I'm in a trance and can't get out.

I fight this feeling through creativity. Creativity is a place where my mind constantly wanders because it's where I have always felt safe. Creativity has always helped protect my mind. I especially love craft because it keeps my mind and hands busy. I find that projects that involve a repetitive action very calming.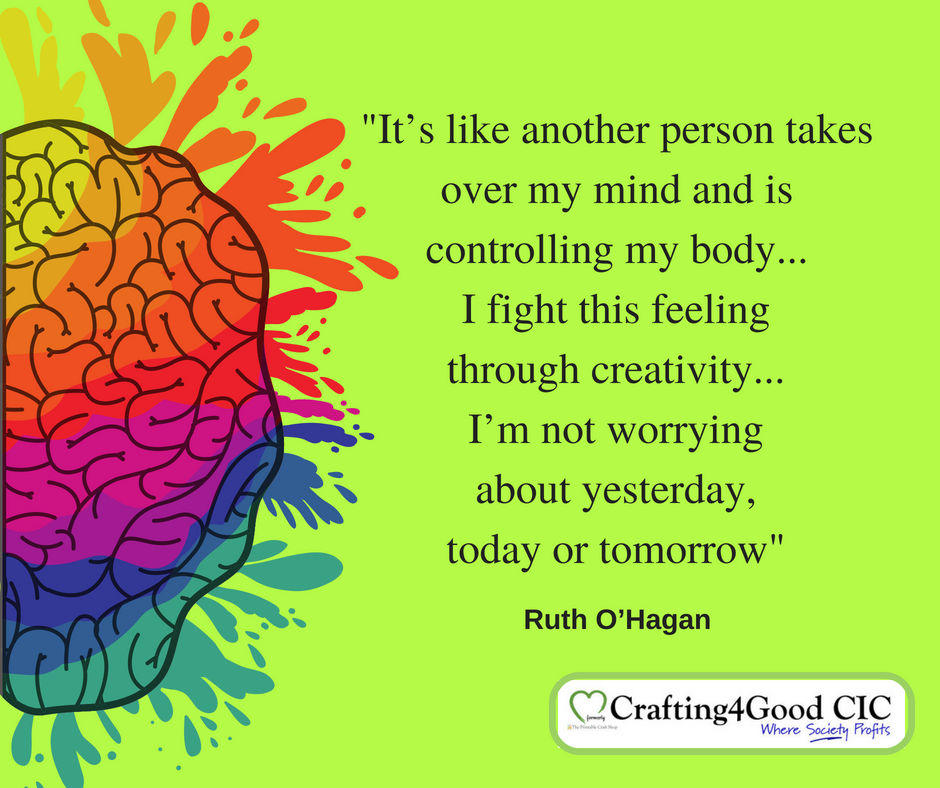 My Creative Process
To begin the creative process, I start by setting up the area with my materials, a cup of coffee, some music and sometimes some calming incense.
With jewellery, I'll take a look at my beads and I'll try and work out what looks well together. I'll visually reflect on the colours, the size and the texture and bring them all together to make something. The texture of the beads calms the negative sensations in my hands.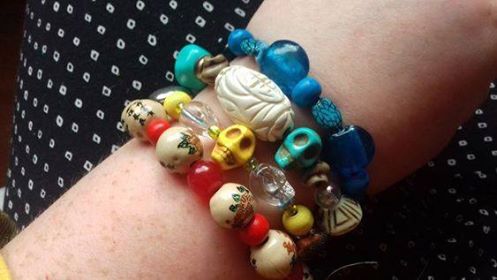 Handmade bracelet using textured beads for their calming effect.
The action distracts me mentally and physically for a little while. My brain is now focused on the texture of the beads, the colour of the next bead and picturing the end result. My mind and hands are working together and I'm focused. I'm focused on the action and I'm in the moment. I'm not worrying about yesterday, today or tomorrow, I'm focused on this moment and what I'm making. I find making things especially helpful during difficult times, crafting helps me transfer my negative energy into what I'm making. The creative process feels positive, as it is calming and the end result makes me feel better. 

Having said that, the end result doesn't really matter, it's the process that is most important as it helps my mental health. It doesn't matter if I'm doing it 'wrong' or 'right'. That important thing is the feeling I get when I'm making. When I'm finished making, I feel strong, I feel happy and I feel an abundance of creativity flowing through me. It makes me feel like my authentic self. That feeling can make me feel strong for a few days. The more I make, the more strong I feel. I normally give what I've made away as gifts because I feel like I'm letting my feelings go free.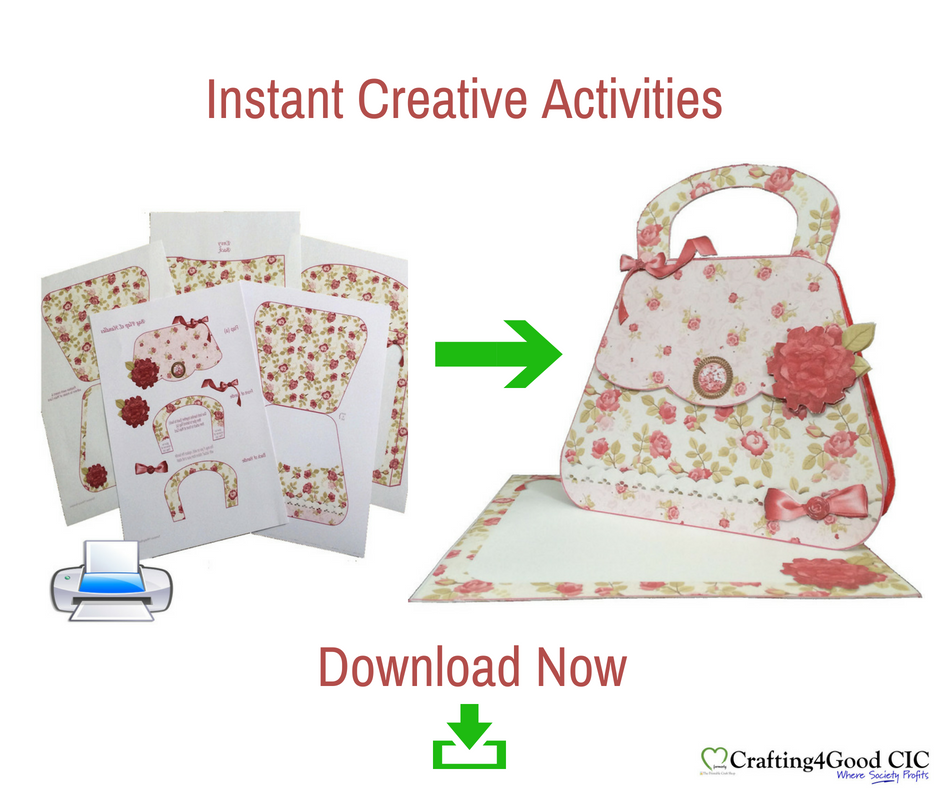 If you also find your mental health overwhelming sometimes too, try and make something.
First, make it for yourself then maybe try to make a gift for someone else. It will be made by you, it will be original and it will be yours. 
You can also check out what I've made on Pinterest. Good luck and happy making! 

---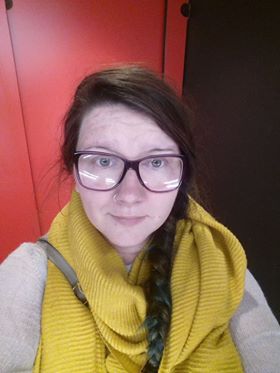 Ruth O'Hagan - Masters graduate, researcher, artist, yogi, tarot reader, bibliophile, coffee drinker & tattoo lover.
Trichotillomania, depression, and anxiety are a part of my life and creativity has always helped me to keep balanced with them. I write my creative life findings on my blog, Curiosities of Creativity and I'm a volunteer blogger for Crafting4Good CIC.