What is eBay for Change?
We're delighted to announce that we are part of the new eBay for Change programme launched today.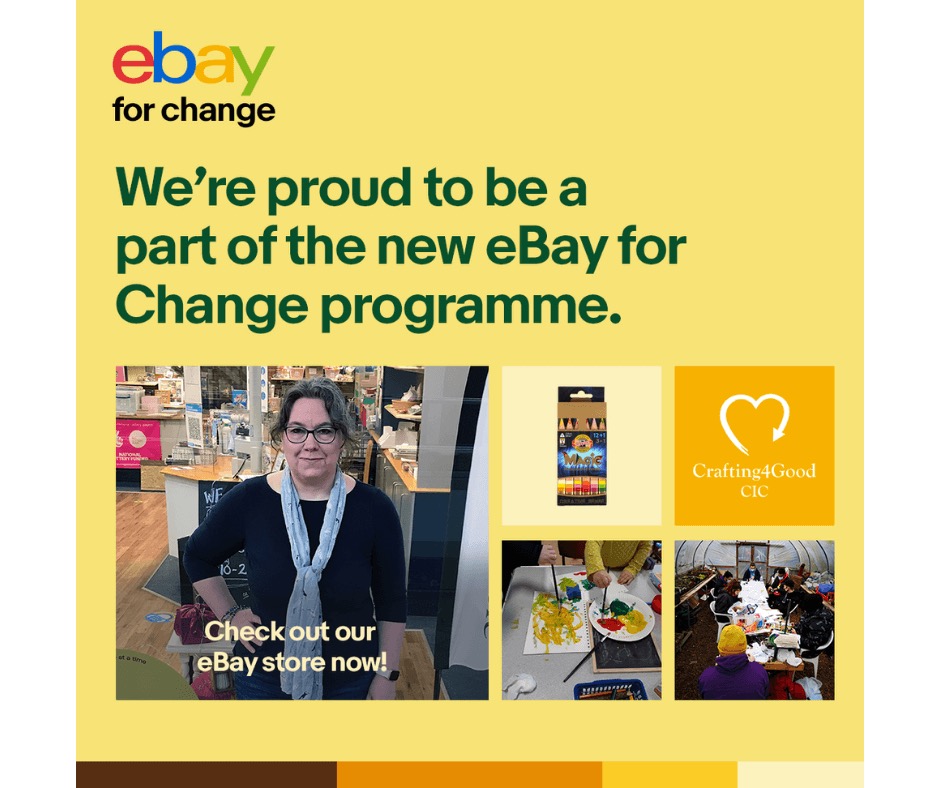 As one of the first 50 businesses, we are receiving an in-depth package of support over the next 12 months, including zero fees, one to one digital skills training and significant marketing investment to bring buyers to these businesses. eBay aims to positively impact thousands of jobs and livelihoods over the next three years.
Our goal is to increase our capacity and scale up our online business, selling donated and carefully chosen art and craft supplies, to create opportunities for jobs, training and volunteering.
We'll continue to promote positive mental health and creative wellbeing in as eco-friendly a way as possible while our shop in The Ridings Shopping Centre, Wakefield continues to distribute surplus creative supplies for free to community groups and organisations.